this generation fighting for the next.
Miracle Network Dance Marathon has raised over $300 million for Children's Miracle Network Hospitals since 1991.
Join The Movement
it's all for the kids
Miracle Network Dance Marathon is a movement benefitting Children's Miracle Network Hospitals, a non-profit organization that raises funds and awareness for more than 170 pediatric hospitals across North America. We are the only children's charity committed to having 100% of the funds raised stay local to support local kids. Since inception, Miracle Network Dance Marathon has raised more than $300 million for kids across North America- ensuring that no child or family fights pediatric illness or injury alone.
miracle network
dance marathon
Miracle Network Dance Marathon is a movement uniting college, university and high school students across North America. Students involved in a campus' dance marathon organization spend a year gaining leadership, teamwork, and nonprofit business experience while raising funds and awareness for their local Children's Miracle Network Hospital. The year culminates with an 8-40 hour event (the dance marathon) on each campus where students get to meet patient families treated at their local hospital, participate in games and dancing, enjoy entertainment, and reveal their annual fundraising total.
$44,000,000+
Raised for the kids in 2019
400+
dance marathon programs
200,000
student participants
10
campuses raising over
$1 million annually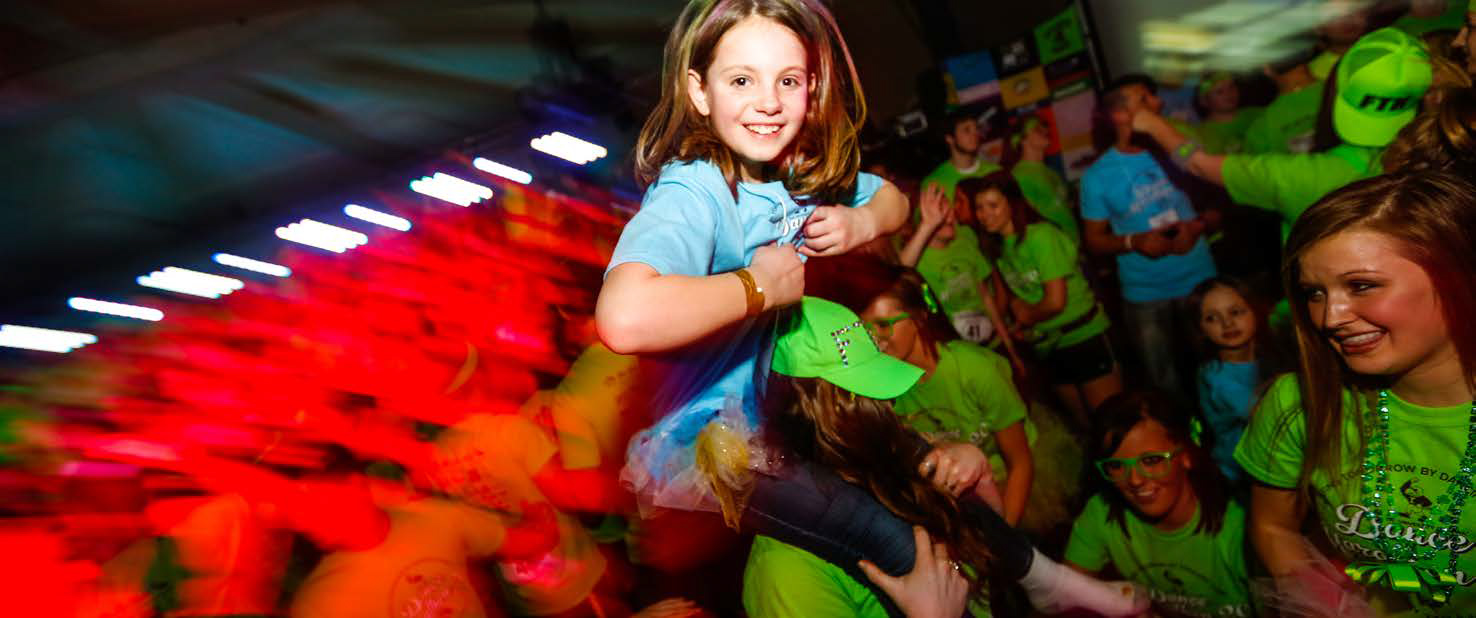 our story
In 1991, students at Indiana University founded dance marathon in the memory of Ryan White, a fellow student who passed away from HIV/AIDS. The program now spans North America, benefiting hundreds of hospitals and countless kids in the United States and Canada. Dance marathons have become a tradition on campus and in the community.
Each organization is entirely student-run and  100% of all funds raised go directly to the school's local Children's Miracle Network Hospital. Last year alone, Miracle Network Dance Marathons raised more than $44 million. You can join the movement, too. Bring a new tradition to your school and help kids in your area have a brighter future.
"t
he magic moment is seeing a teary-eyed student realizing that they are part of something bigger than themselves and that their effort has such a true impact on the lives of children. it is such inspiring work and I am so proud to do it.
" - nayland olsen, miracle network dance marathon advisor at seattle university
"dance marathon
 offers a perfect platform for engaging an incredible diversity of students in meaningful leadership: at its core, it is a movement which is both deeply moving and a TON of fun... you feel empowered, connected to the cause, and called to action." - sandali c
handrarathna, simon fraser university